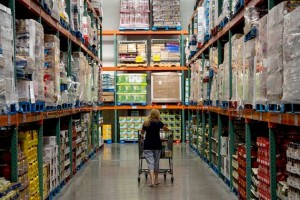 Source: Costco Wholesale & Retailing Today
Don't be fooled by Costco's tepid sales growth and first quarter profit decline. The company is accelerating expansion and pursuing some intriguing digital partnerships while members continue to renew at record rates.
Costco is planning on a net increase of 32 new warehouses (10 more than last year) during the current fiscal year and 13 of those locations opened during the company's first quarter ended Nov. 22. Of the 13 new clubs, seven are in the U.S., and of the full year total of 32, 22 will be in the U.S. The company ended the first quarter with 697 clubs, of which 487 are in the U.S., where it enjoys a 91% renewal rate and it executive memberships (those who pay an annual fee of $110) continues to grow.
Click here for Costco's full quarterly report
Click here for Retailing Today article
https://www.tashman.com/wp-content/uploads/2014/07/head-logo.jpg
0
0
tashman
https://www.tashman.com/wp-content/uploads/2014/07/head-logo.jpg
tashman
2015-12-11 21:34:00
2015-12-11 21:34:00
Costco first quarter not as weak as it seems